The St. Augustine Branch of the AAUW –
Instrumental in the building of the first library in St. Johns County.
Spearheaded the formation of Learn to Read in St. Johns County.
Established scholarships for students who have completed their first year of college.
Initiated a Read-A-Loud Program in local schools.
Started STEM Spark, a STEM career event for middle school girls to meet women STEM professionals.
Instrumental in supporting three research studies on Women's Economic Security.
---
Election Information  
AAUW is a non-partisan organization encouraging every citizen to vote.
Ballots must be in the Supervisor of Elections Office by 7:00 PM on Election Day.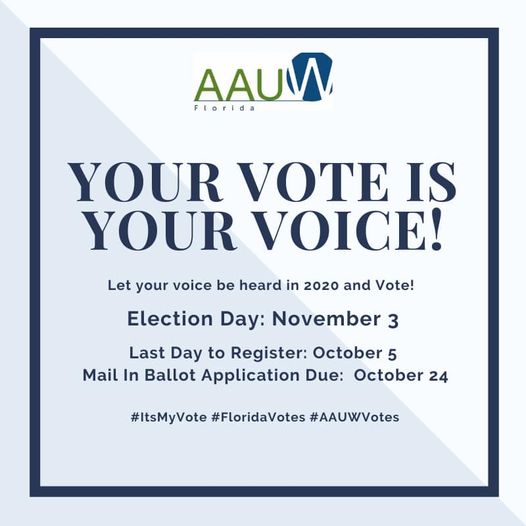 Head to Head Voter Guides
Florida Congressional District 4: Deegan [D] – Rutherford [R]
Florida State Representative District 17:  Rogers [D] – Stevenson [R]
Florida State Representative District 24: Morley [D] – Renner [R]
Florida State Senate District 7 – Hudson [R] – Hunter [D]
AAUW Action Fund's Issue Guide:     It's My Vote, I Will Be Heard
Florida Constitutional Amendments on November 3 Ballot
Here's information to get up to speed.
Source:  ballotpedia.org
Resources for more information
State of Florida resources
Official political party sites
Women's Economic Security
---

Op-Ed in Florida Courier, April 24, 2020
NEWLY RELEASED!    WOMEN'S ECONOMIC INSECURITY REPORT FOR FLORIDA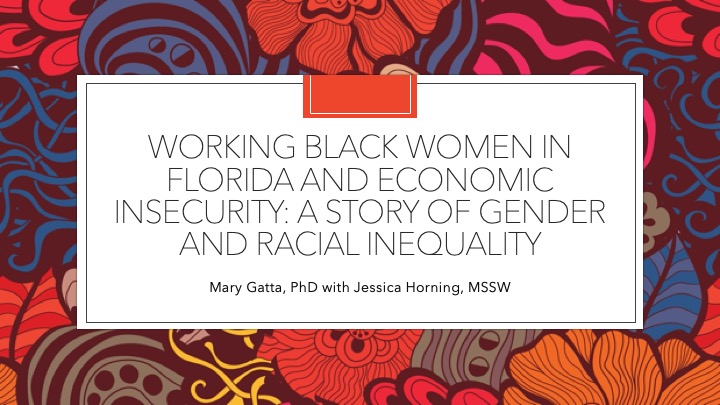 Full Report:
American Association of University Women (AAUW) Flagler, Jacksonville, St. Augustine, Sarasota and
and Tampa Branches supported this research through AAUW-Florida state grants, and the Weston
branch supporting through member contributions

Dr. Mary Gatta, PhD with Jessica Horning, MSSW     May 12, 2019
American Association of University Women (AAUW) Daytona Beach, Jacksonville and St. Augustine Branches supported this report and infographics through financial support from members and a grant from AAUW Florida

Work Smart Salary Negotiation Online Training      Free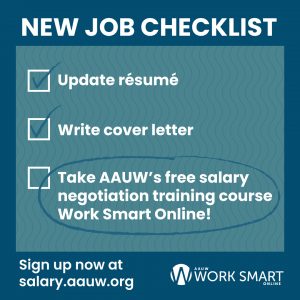 Know Your Rights: Workplace Sexual Harassment
---

Sexual harassment is a form of sex discrimination that violates Title VII of the Civil Rights Act of 1964. Title VII is a federal law that prohibits discrimination in employment on the basis of sex, race, color, national origin, and religion, and it applies to employers with 15 or more employees, including federal, state, and local governments. Even with Title VII's protections, many people across the country still face sexual harassment in their workplaces.
---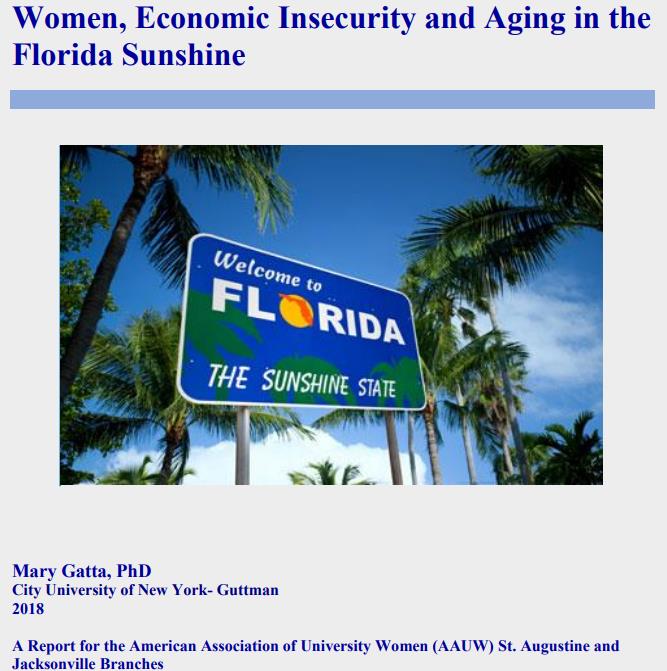 ---

It's Easier Than Ever to Make Your Voice Heard !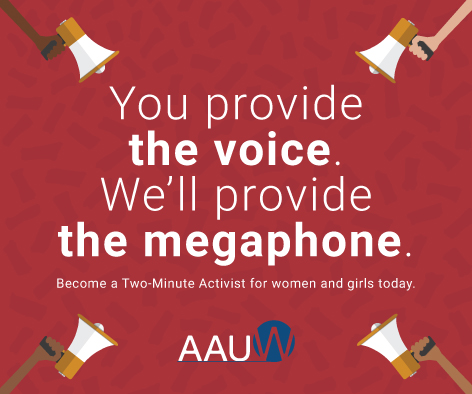 Are you ready to take your advocacy to the next level? Opt in to AAUW's Two-Minute Activist Mobile. This exciting new tool will allow AAUW to send more timely and targeted communication straight to your cell phone via text message. That means we can provide you with more strategic opportunities to take action when your advocacy can make the difference. Sign up online or text the word "AAUW" to phone number 21333 now to join.
Lunch Bunch –
To Be Continued in the Future