The St. Augustine Branch of the AAUW –
Was instrumental in the building of the first library in St. Johns County.
Spearheaded the formation of Learn to Read in St. Johns County.
Established scholarships for students who have completed their first year of college.
Initiated a Read-A-Loud Program in local schools.
---

Special Note: Report For Download
Mary Gatta, PhD City University of New York- Guttman 2018
A Report for the American Association of University Women (AAUW) St. Augustine and Jacksonville Branches
You may also download the handout: Florida Handout
And – an excellent article from the Sarasota Herald Tribune is here:
Older Women's  Economic Insecurity
---

Thursday, May 10th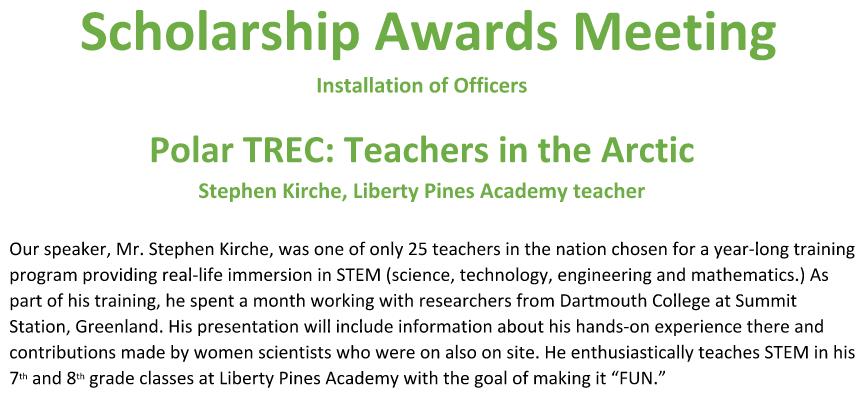 FREE EVENT
5:30 ˜˜Conversation and Appetizers
6:15˜˜Awards and Speakers
Southeast Branch Library
6670 U.S. 1 South, St Augustine, FL 32086
Appetizers provided by AAUW Board Members
For planning purposes, reservations are strongly encouraged.
Deadline for reservations is Monday, May 7, 2018.
For information and reservations, please contact Peggy Kinchen at:
telephone (505) 980-7865 or email pkinchen02.gmail.com

Lunch Bunch – Thursday, May 31
We will be meeting at La Pentola on Thursday, May 31st at 1PM.  The restaurant is located at 58 Charlotte Street,   Please let Debbie Brinsfield (cdbrins@yahoo.com or 940-7379) know if you will be joining us so she can make a reservation for all of us who will be going.
---

Know Your Rights: Workplace Sexual Harassment
---

Sexual harassment is a form of sex discrimination that violates Title VII of the Civil Rights Act of 1964. Title VII is a federal law that prohibits discrimination in employment on the basis of sex, race, color, national origin, and religion, and it applies to employers with 15 or more employees, including federal, state, and local governments. Even with Title VII's protections, many people across the country still face sexual harassment in their workplaces.
Read more
---

It's Easier Than Ever to Make Your Voice Heard !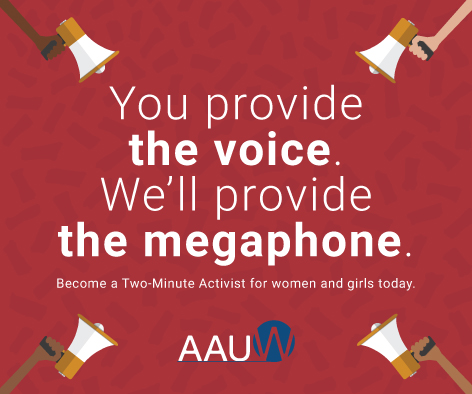 Are you ready to take your advocacy to the next level? Opt in to AAUW's Two-Minute Activist Mobile. This exciting new tool will allow AAUW to send more timely and targeted communication straight to your cell phone via text message. That means we can provide you with more strategic opportunities to take action when your advocacy can make the difference. Sign up online or text the word "AAUW" to phone number 21333 now to join.