The St. Augustine Branch of the AAUW –
Was instrumental in the building of the first library in St. Johns County.
Spearheaded the formation of Learn to Read in St. Johns County.
Established scholarships for students who have completed their first year of college.
Initiated a Read-A-Loud Program in local schools.
---

Lunch Bunch – Thursday, Oct 25th
October Lunch Bunch is scheduled for Thursday, October 25th at 1PM.  We will be meeting at the Alcazar Cafe located in the Lightner Museum 25 Granada Street, St. Augustine, FL  32084.  The website is: thealcazarcafe.com for a look at the menu.  Please contact me at cdbrins@yahoo.com or 940-7379 to make a reservation.  Debbie
---
       Next Up – Nov. 8th  Annual Author's Luncheon
Laura Lee Smith will be our featured author for this once-a-year special luncheon. She is a resident of St. Augustine and has won awards and accolades from across the United States for her writing. She will discuss her latest book, "The Ice House."

 ~~11:30 Serenata Beach Club
3175 S. Ponte Vedra Blvd., Ponte Vedra Beach, FL 32082
$35 per person, inclusive of tax and tip
Includes salad, bread, and tea or coffee and dessert
Chicken Piccata w/basil pesto potato puree, Provencal Ratatouille & lemon caper butter sauce
Grilled Atlantic Salmon w/roasted sweet pepper mashed potato, sautéed Hericot Vertes & citrus Beurre Blanc
Mediterranean Pasta w/cherry tomatoes, Kalamata olives & artichokes topped w/Feta cheese (vegetarian option)

Deadline for reservations is Wednesday, Oct. 31, 2018.
---

 Things We Learned about Leadership at NCCWSL
At the 2018 National Conference for College Women Student Leaders, nearly 800 students from around the world gathered to build community and sharpen their leadership skills. Here are some of our favorite moments that had us clapping, snapping, and thinking hard about the future.      Read More
---

Know Your Rights: Workplace Sexual Harassment
---

Sexual harassment is a form of sex discrimination that violates Title VII of the Civil Rights Act of 1964. Title VII is a federal law that prohibits discrimination in employment on the basis of sex, race, color, national origin, and religion, and it applies to employers with 15 or more employees, including federal, state, and local governments. Even with Title VII's protections, many people across the country still face sexual harassment in their workplaces.
---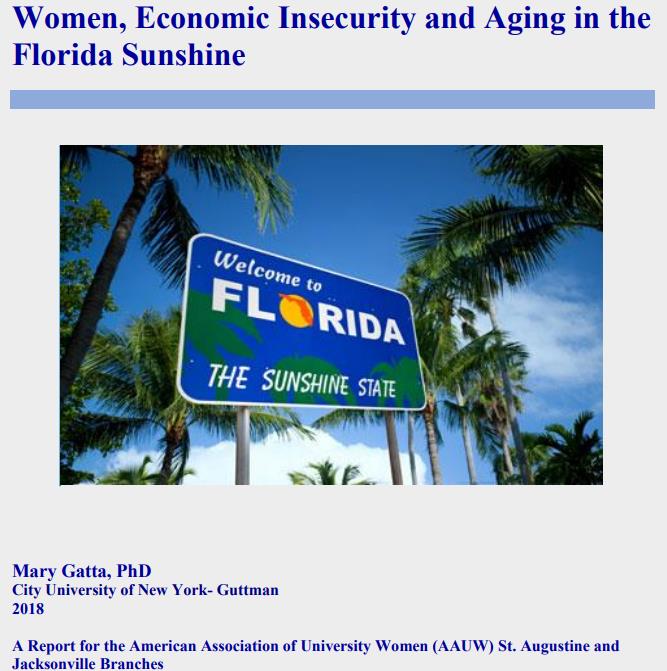 ---

It's Easier Than Ever to Make Your Voice Heard !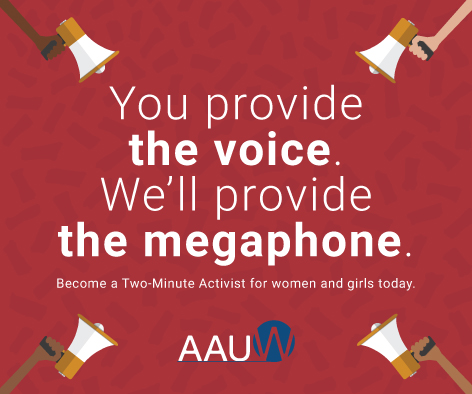 Are you ready to take your advocacy to the next level? Opt in to AAUW's Two-Minute Activist Mobile. This exciting new tool will allow AAUW to send more timely and targeted communication straight to your cell phone via text message. That means we can provide you with more strategic opportunities to take action when your advocacy can make the difference. Sign up online or text the word "AAUW" to phone number 21333 now to join.